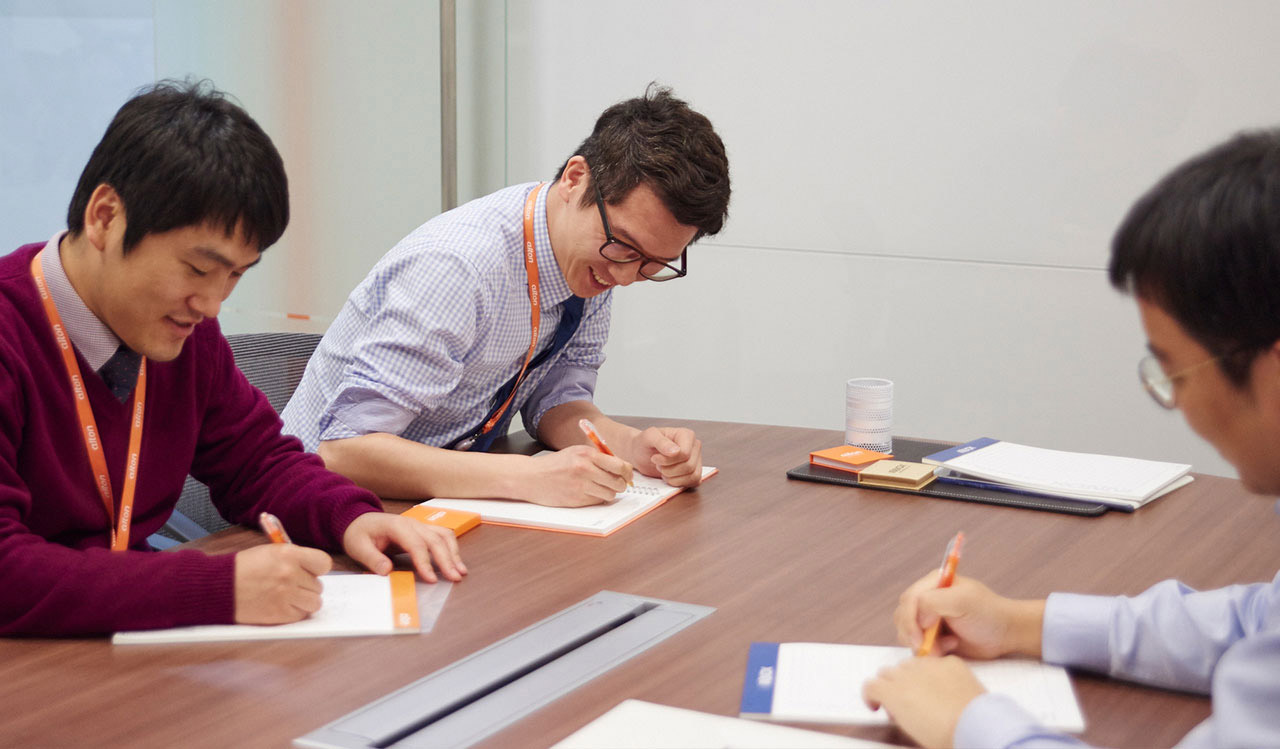 Recruitment and employment

Corporate culture

Pangyo Techno Valley

Life at Pangyo is a far cry from the drab gray color of office life. With open spaces and the easygoing atmosphere of the Tancheon area to fitness centers, fountains, and cafeteria lounges, which are all in the building, our office has everything that one could hope for in a workplace.

Work Smart

With our aim to delegate time management responsibilities to our associates, we are trying to weed out the inefficient overtime culture and maximize the freedom of our employees to allow them to maximize their commitment to work and their work–life balance at the same time.

BE THE CHALLENGE

Alton Sports rejects fear of failure. Our corporate culture reflects this principle, valuing not success but challenge and passion.

Self-development

ONLINE-LEARNIG

We offer online courses for the self-development of our employees. From foreign language courses, such as English, Japanese, and Chinese, to an office curriculum that is designed to enhance business skills, our online courses offer freedom of choice among a wide range of subjects.

Speaker invitations

We hold periodic events with outside speakers for the benefit of our employees. Through these events, we aim to help them think about their life and problems, sharing their life experiences and values from the lives of others.

New member training

Our new employee training is designed to familiarize our new members with the overall workings of our company, introducing them not only to their own departments but to other departments as well.

Training by position

We offer specialized training for each position to develop specific management and business skills that are in demand.

Welfare

Twice the sunshine, half the clouds

We at Alton aim to share the joy and sadness of our associates. We offer substantial bonuses and vacations for special occasions.

Reduction in education costs

We offer financial support for the education of the children of our employees from primary school all the way to college to lessen the burden of education costs of our employees.

Sharing the joy

We support various internal group activities for recreation, from bicycle teams to baseball clubs. Take these opportunities to meet new faces!

Healthy corporation, healthy people

Based on the idea that exercise helps reduce stress, Alton Sports supports the costs for the fitness activities of our employees.

All Together Now

Alton Sports offers periodic employee discounts for our products to build a common bicycle culture among our employees.

Fun meals for a fresh day

Our cafeteria offers free lunch and dinner with selective diet plans, sandwiches, and salad bars.

Stress-free future planning

Our pension plan offers systematic and stress-free plans for the future by operating defined contribution (DC)–based pension plans.